Technology in agriculture can attract Nepali youth to farming
As thousands of Nepalis working abroad prepare to return home due to the Covid-19 pandemic, Nepal faces the challenge of providing jobs to them. The country, which is dependent on agriculture, could attract young people, especially those returning home, to farming, experts say. However, it is necessary to bring in technological advances to the sector so that young people are attracted to it.
While Nepal has been focusing on mechanisation and reforms in agriculture with the aim of doubling its productivity in 10 years, these measures will not be adequate to meet its goals, says a Nepali coauthor of a recent paper titled 'Innovation can accelerate the transition towards a sustainable food system'.
"When it comes to technology, we do not have to reinvent the wheel," says Prajal Pradhan, a researcher at Potsdam Institute for Climate Impact Research (PIK), Germany. "There are certain technologies such as vertical and terrace farming, and urban gardening that are already available," he adds.
The paper published by an international team of researchers in the journal Nature Food investigates 75 emerging technologies and identifies highly promising innovations that have the potential to collectively transform the food system. The innovations deal with the entire food value chain from production and processing to consumption and waste management such as artificial meat, 3D printing, drones for managing agriculture, and innovations in urban production, such as 'high-tech' vertical farming in cities.
The paper notes that the future of human food systems will largely depend on the use of technology to make incremental improvements in existing food systems. However, these incremental improvements will not be enough to make global food systems capable of feeding the world's growing population in a sustainable way. It calls for a radical transformation of the food system not just to feed the growing population, but also to achieve Sustainable Development Goals and targets set by the Paris Agreement on climate change.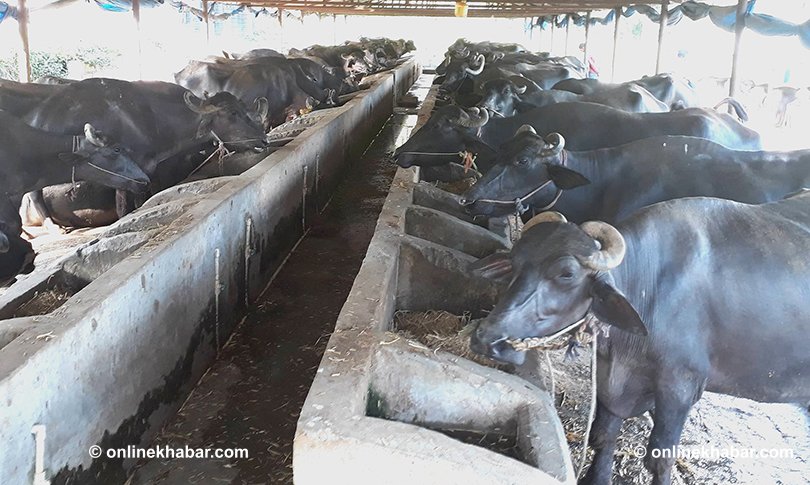 "Achieving the Sustainable Development Goals and meeting the Paris climate targets pose daunting challenges. To make substantial progress towards attaining these goals in the coming years, we must consider major changes in the way we produce and consume food," says Mario Herrero, the lead author of the study and Chief Research Scientist at CSIRO.
Johan Rockström, PIK director and co-author of the study, says, "The Paris Agreement, together with UN's 2030 goals of eradicating hunger, gives us the clear direction of where we are going."
"This research now shows us not only how to get there, but also provides confidence that it is indeed possible to succeed. We can feed humanity within planetary boundaries: what we need is to prepare the ground by implementing the right policies for sustainable innovators and actors that can scale change in the entire food industry, such as carbon and nitrogen pricing and science-based targets for sustainable food," he says. "Thus, we can kick-start a true transformation towards a safe and just food future for all on Earth."
In the context of Nepal, following the liberalisation of trade in the 1990s, people are getting more food than before. "But, if we look at data from other South Asian countries, we can see that our agricultural productivity is low," says Pradhan. "It is clear that the government cannot meet its target of doubling the productivity by 10 years if we are to continue in our current trajectory," he says.
When it comes to the steps needed to adopt technology to boost agricultural production, the paper provides an eight-stop framework. "The framework could also be applicable for Nepal," Pradhan informs. "The first thing that needs to be done is trust-building among different stakeholders and change in the mindset of policymakers and implementing agencies," he adds. Social engagements also need to increase.